In Memoriam
Times of tragedy raise awareness, activism
On the tragic day of April 20, 1999, fifteen lives were taken away. Dylan Klebold and Eric Harris are responsible for these deaths, including their own. This massacre took place at Columbine High School, in Littleton, Colorado.
The world changed.
At this time, it was one of the worst school shootings in the history of the United States. Following the shooting, talk about school security, gun safety and firearm access flooded the nation. Today, Columbine is a remembrance of America's continuation of gun violence.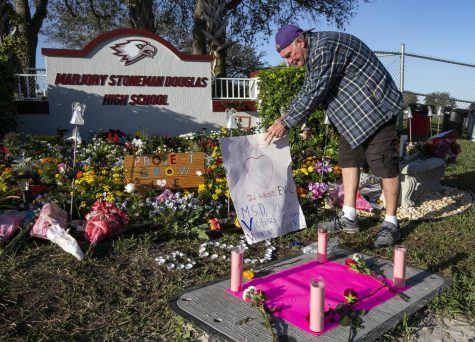 In Connecticut resides a quiet town known as Sandy Hook. On Dec. 14, 2012, 27 people lost their lives, and two were injured. Before murdering his mother, Adam Lanza shot twenty children and six adults. Shortly after this, he took his own life. Most of his victims were between the ages of six and seven.
A more recent look into gun violence in schools is the Stoneman Douglas High School shooting. On Feb. 14, 2018, Nikolas Cruze fired at students and staff at the high school. The former student, at 19 years of age, had access to an AR-15 rifle. These guns are supposed to be used for target shooting; however, on this sad school day, the firearm was used for murdering innocent lives.
While all three of these horrific and tragic occasions brought awareness to the epidemic of school shootings, they have not stopped it.
According to the Washington Post, [at time of publication] more than 311,000 have experienced gun violence at school since Columbine: "Over the last two decades, more than 311,00 children at 331 schools have been involved in a shooting that resulted in some form of injury or death, according to the data [obtained by the Post]. At least 185 children, teachers, and other bystanders were killed in these incidents, and another 369 were injured."
In addition, 12 children die from gun violence every day in America as well, according to the Sandy Hook Promise website. Since the year 1970, America has had 2,032 school shootings, with these numbers increasing at an alarming rate, and 948 of these shootings taking place after Sandy Hook.
At Hoover High School, the staff does their best to keep our students safe and comfortable. AP Government teacher Mr. Robert Motz was asked how he takes measures to support students and himself.
"Like all of the teachers here, the past 10 years we've gone through quite a bit of training to do what has been demonstrated to keep kids safe," he said. "The procedures and thinking have changed over the past decade. We used to be told to hide, but the evidence suggested that taking a more active approach to escape and defense is better."
While such tragedies occured before 1999, it was in the aftermath of the tragedy that schools across the nation began thinking of safety training.
"Columbine happened in the spring of my junior year in high school — and I distinctly recall how jarring it was to think that something like that could happen at school," Motz said. "Flash forward to December 2012 when the Sandy Hook Elementary School shooting happened. Those kids were my daughter's age — and I just wept on the way home from work thinking about that."
NCCS is fortunate to have dedicated school resource officers to protect, educate and train. These officers are here to provide help and safety for our students and staff. SRO Mr. Mike Ataya discusses his position.
"You want to give them enough information, but at the same time you do not want to give too much information and have them living in fear," he said. "School is a place of education where you guys should be learning and having fun while you are doing that, and not just on high alert the entire time."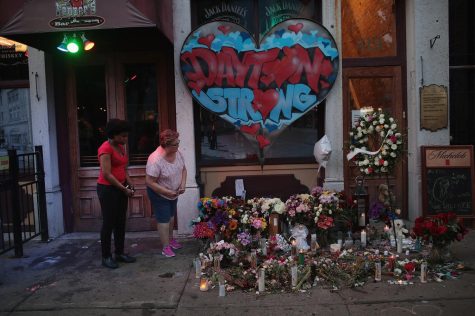 He further explains what it is like to be a resource officer and the challenges that come with it. He also speaks on his reasoning for wanting to obtain his role.
"I felt that growing up I have gone through a lot of rough experiences in my life, and I thought if I could give back and help one kid make the right decision, and not go down that path, you have done your job," Ataya said. "I think I have done that, and shown that I have done that time and time again. Can I do that with everybody? No, but I can try and put the effort forward."
Retired Hoover AP Government teacher Mr. Glenn Cummings spoke about the March for Our Lives event.
"After the Parkland shooting, students came to me and we organized, and students protested in Canton as part of the nationwide March for Our Lives event," he said. "We had a professor from Mount Union come in and talk to us about how best to protest and get messages across. It was an incredibly sad time but also very educational. As always, the students at Hoover were unbelievable. Students organized, made key speeches and even formed a band to play at the event in downtown Canton."
Building off of the community help, our school resource officers are here to create a more sheltered environment. The building is a much more secure place with their skills.
"The most important part about being a resource officer is probably going to be good communication skills," Ataya said. "People see me in a uniform and see me with all my gear, and sometimes it may look intimidating. But, at the same time, they have to know they can talk to me," he said.