Midnights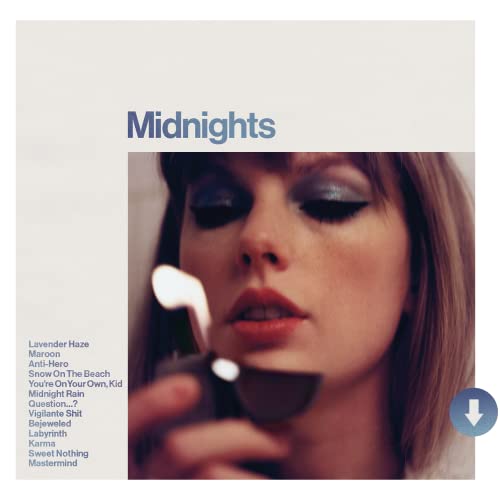 I would like to consider myself an avid Taylor Swift fan. I'm not the biggest fan, but I do listen to her music every once in a while, although the album "Midnights" may have just entirely changed my opinions on her.
I can't say that I truly liked any of the songs in the album. None of them made me want to listen and learn the lyrics, and if I were to add any of these songs to a playlist, I think I would end up skipping all of them every time.
The album "Midnights" was released Oct. 21 by Republic Records. The album has set numerous records in a short amount of time. It has become the number-one album on the charts in fourteen different countries. How that happened, I'm not sure yet.
The song "Anti-Hero" is a lot of people's favorite. It is the one song in the album that I don't completely hate and might be the only one that I ever want to listen to again. This is not me saying I like the song, just simply that I would rather listen to it than the others.
I was very excited for this album to come out, but I have never been more disappointed in my life. I was expecting so much more from Swift considering the amount of talent she holds. I am fully aware that so many people loved the album, but I am not sure why. I got bored listening to every song. There was nothing special about it, and every time I would get halfway through a song, I would end up changing it. I tried to give the album several chances, but the more I listened, the more I didn't like it. It was just a weird and not exciting album. Taylor Swift, I know you can do better than this.