The Adam Project
Shawn Levy's newest movie, "The Adam Project" could be considered a classic Ryan Reynolds film with great performances, an interesting plot and the instantly recognizable humor and wit that are found within most of Reynolds' most beloved films. After working together on the film "Free Guy," I was very excited to see what Reynolds and Levy were working on next, and I found that my expectations were exceeded.
"The Adam Project" focuses on Reynolds' character, Adam, who goes back in time on a mission to rescue his wife and ends up meeting his younger self and seeing his mother and late father again. After spending many years in development, the movie was finally released to critical acclaim. Along with Reynolds, the film stars Walker Scorbell, Mark Ruffalo, Jennifer Garner, Zoe Saldana and Catherine Keener.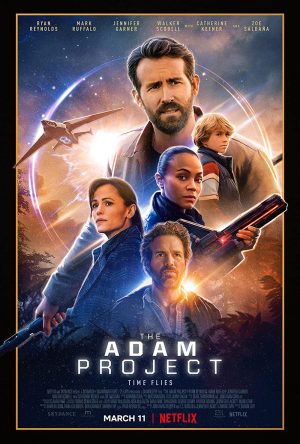 Something that surprised me about this film was the script writing. While keeping the classic sense of Reynolds comedy, the film had many creative aspects due to the fresh script. Although utilizing an overused idea in film, time travel, as a main point of the movie, the film has a way of keeping you on your toes and wondering what will happen next, avoiding any average time travel film cliches.
The standout point of the film was Reynolds' portrayal of the titular character alongside Scorbell as the younger version. The chemistry between the two is impeccable and the mannerisms and humor are very similar between the pair. Scorbell's way of taking classic Reynolds' movements and motions while adding a younger, faster spin to them adds even more to the development of the characters.
However, my favorite aspect of the whole film would have to be the chemistry and relationship of Adam's parents Louis and Ellie Reed, played by Mark Ruffalo and Jennifer Garner respectively.
As a fan of the 2004 film "13 Going On 30," I was thrilled to see that Garner and Ruffalo were back playing a couple in this film. The pair worked well together as always and added a very comforting feeling to the film.
Overall, "The Adam Project" rightfully deserves its place on the shelf of Ryan Reynolds classics. With humor for all ages, a star studded cast of talented actors, and a message that will warm anyone's heart, "The Adam Project" is a must watch for all.