Hawkeye
Marvel's newest Disney+ series "Hawkeye," starring Jeremy Renner and Hailee Steinfeld, is an emotional and action-packed series. The series is set around Christmastime in New York City. Clint Barton is trying to spend some quality time with his kids, preparing for the holidays, when he suddenly sees on the news that there has been a resurgence of the vigilante Ronin. Barton, himself being the real Ronin, is obviously alarmed. Clint knows the Ronin character carries a lot of weight due to what he did during the blip so he knows that he has to track down the Ronin imposter and make sure that "The Ronin" never returns.
Barton soon finds out that it's just a kid that happened to stumble across the suit. Kate Bishop, the person behind the mask, is shocked and excited to see Hawkeye because when she was a kid he saved her during the battle of New York when the Avengers fought Loki and his army. This interaction prompted her to become an expert with a bow just like Clint. The two of them are forced to work together to stay alive throughout the series due to the Tracksuit Mafia being after them because of "Ronin's" actions of killing Lopez's father [a leader of the Tracksuit Mafia].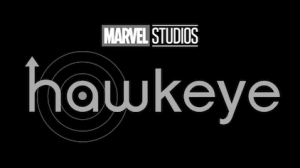 There is also lots of other drama and action throughout the series including conflict with Kate's mother and boyfriend Jack who is accused of killing his Uncle Armand. Also in the series, Kingpin, a very popular villain in the comics makes his first appearance in the MCU. Yelena Belova, sister of Black Widow, also makes a shocking appearance when she attacks Hawkeye. We later learn that she was hired by a mystery person to take out Barton.
Overall I would say that the series was absolutely phenomenal. The first couple episodes start out slow but as the series goes on it picks up in pace with incredible fight scenes. The coming together aspect of the series with Kate and Clint learning to work together also adds in a really good element to the series. If you're on the fence about whether to watch "Hawkeye," I would say that it's a no-brainer and that it's one of the best series to come out in 2021.