Dear Evan Hansen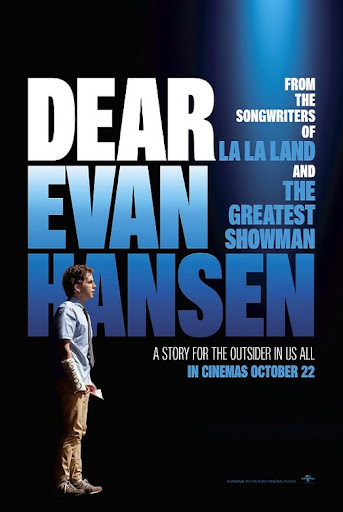 "Dear Evan Hansen," the film adaptation of the Tony-Award-winning musical, with which it shares its title, is a perfect example of why translations to screen are not always necessary.
It begins with an anxiety-ridden teenager, Evan Hansen [Ben Platt], learning that one of his classmates, Connor Murphy [Colton Ryan], has died by suicide. Although he never knew Connor personally, Evan lies to Connor's grieving family, claiming they were best friends. The movie follows Evan as he begins to drown in his own lies while also merrily breaking out in song every ten minutes.
First, the tone of the movie is far from understandable. At the beginning of the film, after learning about Connor's death, the main characters break out into song. A song full of jokes, lies, and even a dance number from Connor Murphy, who just died. In its stage production, many of these quick tone changes can be easily understood and ignored.
In the movie theater, however, it is not that simple. Although the tone is an issue, the film's largest flaw lies in its casting. While Platt's performance of Evan Hansen in its musical form may have been superb, his acting on screen is sub-par at best. He often acts as if he is still on stage, and his expressions must be seen from the far corners of the theater. Whereas the rest of his cast members perform in more demure film-style acting, forming a confusing juxtaposition, not to mention the fact that Platt is 27 years old playing a high school student.
All in all, for people who have seen "Dear Evan Hansen" as a live musical, like me, I think they will find it disappointing. The original format allows for the melodrama that is encapsulated in the story, but the film adaptation leaves it feeling flat and over-dramatic at the same time.