'Without unity, there is not peace.'
Viking Views students reflect on Inauguration Day
As we sat in our newspaper class just before noon on Jan. 20, watching the inauguration of our new President and Vice President, we are enveloped by feelings of disbelief as events unfold. The inauguration of a new president so different than any other one thanks in part to the current COVID-19 pandemic and the tragedy of Jan. 6 that shaped the 59th inauguration ceremony.
After events such as the recent storming of the capital, watching this memorable moment in history brings a question to our minds. How will things moving forward change and shape our country for the better?
President Biden spoke in his inaugural address about what occurred at the Capitol — just two weeks before the inauguration. He spoke that the riotous mod tried to use violence to overturn American Democracy; however, that Democracy will never fail and that we will heal as a county.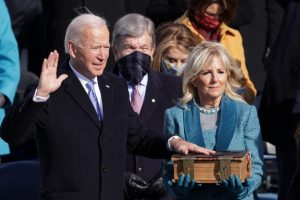 "So now, on this hallowed ground where just days ago violence sought to shake this Capitol's very foundation, we come together as one nation, under God, indivisible, to carry out the peaceful transfer of power as we have for more than two centuries," the President said. "We look ahead in our uniquely American way — restless, bold, optimistic — and set our sights on the nation we know we can be and we must be. I thank my predecessors of both parties for their presence here. I thank them from the bottom of my heart. You know the resilience of our Constitution and the strength of our nation."
This has been such an unprecedented ceremony. A bipartisan gathering of people in a time where America is so divided that you cannot have nice talks with people on opposing political views than you. It was surreal watching the ceremony live with Republicans talking to Democrats, disregarding political affiliations, at least before the daily life of Washington D.C. returned to normal, and it will be hard to ignore party affiliations like this again.
This was also a ceremony unlike any other for different reasons. Former President Donald Trump did not show up to the inauguration ceremony, making him the first outgoing president not in attendance at the inauguration of an incoming president since 1869.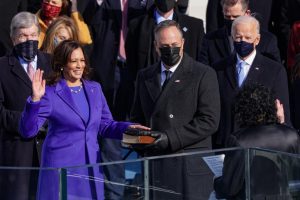 Former Vice President Mike Pence, however, did attend. He was there to show support of his country and to show respect to the incoming Vice President, Kamala Harris. Harris made history in becoming the first woman as well as the first woman of color to hold the second-highest office in the land.
"While I may be the first woman in this office, I will not be the last," she said in her victory speech in Delaware, "because every little girl watching tonight sees that this is a country of possibilities."
This is not the only history-making moment regarding the entirety of this year's presidential election and inauguration. An immense amount of non-political citizens became political due to the craziness of 2020 — from COVID-19 to a divided nation. It was almost as if that was all anyone would talk about, even children had opinions to express regarding such topics. Student activism became a movement in 2020, leading up to the election. Students just like us went out to protest topics we find need changed. Inauguration Day is over — and the country must heal.
That's why it was so joyful watching the Inauguration of President Biden. He vowed to help make America a better place for all and to help heal the wounds of the issues so many students like us brought to light. There is still progress to be made though, even with all the excitement of President Biden being sworn in, we cannot settle for anything less than promised. We must be sure that while we are being celebratory, that we do not forget the fire which ignited our activism.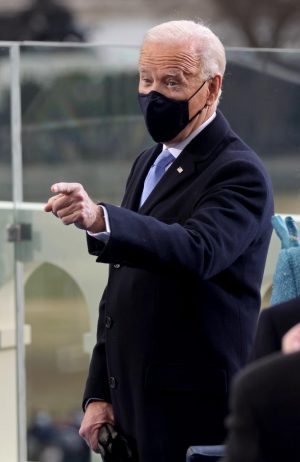 "Over the centuries through storm and strife, in peace and in war, we have come so far. But we still have far to go," the President said. "We will press forward with speed and urgency, for we have much to do in this winter of peril and possibility. Much to repair. Much to restore. Much to heal. Much to build. And much to gain. Few periods in our nation's history have been more challenging or difficult than the one we're in now. A once-in-a-century virus silently stalks the country. It's taken as many lives in one year as America lost in all of World War II. Millions of jobs have been lost. Hundreds of thousands of businesses closed. A cry for racial justice some 400 years in the making moves us. The dream of justice for all will be deferred no longer. A cry for survival comes from the planet itself. A cry that can't be any more desperate or any more clear. And now, a rise in political extremism, white supremacy, domestic terrorism that we must confront and we will defeat. To overcome these challenges — to restore the soul and to secure the future of America — requires more than words. It requires that most elusive of things in a democracy: Unity. Unity."
About the Contributor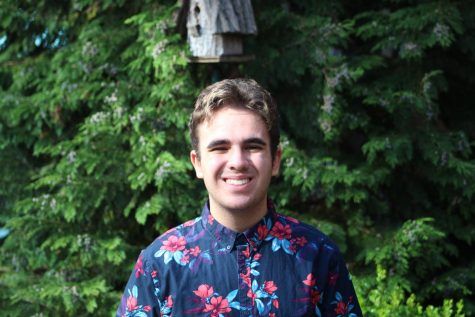 Niko Pitinii, Chief News Editor
Hi! i'm Niko Pitinii and I and the Chief of News for the 2020-2021 school year! I am a sophomore and a second year staffer. Last year i was a news editor....