A Year to Remember
From murder hornets to natural disasters 2020 will remain year to remember
As 2020 ends, it seems most everyone can agree that 2020 has been one heck of a year for everyone. From murder hornets, COVID-19, and hurricanes, many could not wait for this year to end, hoping that 2021 will be the saving grace and things may soon return to normal.
2020: A YEAR IN REVIEW
Widespread Australian brushfires started off the new 2020 as nearly 47 million acres were burned in the fires. They devastated Australian wildlife and killed 34 people according to the New York Post. Immediately into the new year, there were also the rumors of World War III after a U.S. air strike killed Iran's top general. While nothing ever came of this, many still feared the worst consequences as a result of the air strike.
Not soon after came the COVID-19 pandemic, originating in China and quickly sparking conspiracy theories from all around the globe as it was discovered to be a man-made virus. The virus quickly spread to the United States, instituting a lockdown in many states. Americans flocked to the stores to prepare for what many believed would be a permanent lockdown and many items soon became unavailable such as personal protective equipment and toilet paper. Masks became a day-to-day necessity and later became a rising tension in the United States as some became pro-mask or against masks.
As 2021 approached, the Coronavirus pandemic still raged on. Yet as America has reached a vaccine and seems to be nearing the end, a more contagious, second strand of the virus was discovered in Europe, immediately constituting a country-wide travel ban as government officials seek to control the spread of this new strand. However, according to ABC News, Dr. Anthony Fauci, the top U.S. infectious disease expert, said the vaccines administered will still protect against the new strand.
Seventeen days after the announcement of the Coronavirus came Kobe Bryant's death, as he and his younger daughter, Gianna, along with seven other people, were killed in a tragic helicopter crash in Calabasas, California on Jan. 26. According to Sports Illustrated, the first reports of the crash seemed fake, with reporters required to assure the media that Bryant's death was indeed not a hoax. A five-time NBA champion, Bryant's death hit hard for many in America, with multiple NBA teams taking 24-second shot-clock violations in memory of Bryant, whose jersey number was 24.
After the news of Bryant's tragic death came, America lost more of its own. In August, American lost Chadwick Boseman to Stage IV colon cancer. Nearly a month later, America was hit yet again with the death of Supreme Court Justice Ruth Bader Ginsburg. Nominated by Bill Clinton, she served on the court from 1993 until her death. Then, in October, the death of Eddie Van Halen hit the media after he died of a stroke.
A month later, Alex Trebek, the host of the popular TV show Jeopardy for 36 years, died of Stage IV pancreatic cancer, which he had been battling for a long time. In July came the death of Glee actress Naya Rivera. The Glee star and her 4 year-old son were going on a trip on a pontoon boat and the boat never returned to the dock. Rivera's son was later found, asleep on the boat, but Rivera was nowhere to be found. There were two life jackets on the boat that day: one was found on the boat and the second was worn by Rivera's son. Rivera's son told rescuers that the two had gone for a swim but his mother had not returned. Rivera was reported as missing and her body was found six days after the initial accident. In the year 2020, America lost five iconic people that will be forever remembered and missed.
President Donald Trump faced impeachment charges for allegedly calling on Ukraine to investigate former Vice President Joe Biden and his son, Hunter Biden. However, on Feb. 5, President Trump was acquitted of these charges by the Senate.
Protests, some violent and others peaceful, erupted late May with the death of George Floyd. Floyd was killed during an arrest after a store clerk alleged he tried to pay with counterfeit money. The arrest ended with the death of George Floyd and the later arrest of the four cops on scene. Derek Chauvin, the officer who was filmed with his knee on Floyd's neck for an initially recorded time of 8 minutes and 46 seconds. The four officers on scene were quickly terminated from their position and Chauvin was charged with second-degree murder and manslaughter. If convicted of the second-degree murder charge, Chauvin could face up to 40 years in prison for the death of George Floyd. The other four officers on scene, Thomas Lane, Tou Thao and J. Alexander Kueng, were charged with aiding and abetting murder as well as aiding and abetting manslaughter.
The Hennepin County Medical Examiner later ruled Floyd's death as a homicide. Floyd's death sparked a movement: the Black Lives Matter movement, also known as BLM. The movement was originally started in 2013, in response to the acquittal of Trayvon Martin's murderer. According to the BLM official website, their mission is to put down white supremacy and to build local power to rid violence inflicted on black communities.
Among the pandemonium of the year, murder hornets, known formally as Asian giant hornets, were discovered in Washington state. Measuring up to 2 inches in length, this monstrous hornets were named after their ability to wipe out entire bee colonies in hours. Soon came the west coast wildfires, which mainly affected California and Washington state, these fires started after a gender reveal party in California. Amidst the widespread panic that came with the quickly spreading fires and the rumors of giant bees, President Donald Trump and First Lady Melania Trump, took to the media, announcing that the two of them had tested positive for COVID-19. However, the two quickly recovered after being hospitalized for three days.
2020: REMAINING OPTIMISTIC
While many can agree that 2020 has been an unprecedented year, Hoover High School English teacher Mr. Casey Clark spoke about remaining optimistic during these trying times.
"I found that I had more time to pursue my interests such as reading, hiking, gaming, canoeing, and fishing," he said.
While the stress of being unable to go out affected many Americans during the lockdown, Clark stated he did not miss going out to restaurants and discovered he did not need to go to the grocery store as often as he previously had.
Junior Daphne Morrison also agreed that 2020 had it's positive moments, stating that while it was a hard year, the lockdown in March brought her closer with her family.
"I had more time to find appreciation for the things I had," she said. "Being isolated with only my family to talk to gave me the time to grow closer to them and form stronger bonds."
Morrison also states that the lockdown allowed her to become a better person, with having more time to grow as a person.
"I worked harder to be a better person in 2020 than I ever have before and it has definitely had a positive impact on me," she said.
However, while Senior Reagan Phillips agreed that 2020 had its positive moments, saying that she was able to make new friends and grow closer to old friends, as she had more time to speak with them and communicate over the lockdown, she also stated that 2020 has also impacted her in a negative way, with the death of her grandfather in September.
"We had to quarantine from him for a few months, and all of my family is sad about missing out on that time with him before he left," she said.
Stories like these seem all too familiar, with the lockdown in March. However, with the dawn of 2021, many hope the new year will bring fewer stories like Phillips' and the year will be significantly better than 2020, although it did have some positive moments.
"I find myself fortunate that I was still able to come out of it with positive experiences, and as a better person overall," Morrison said.
About the Contributors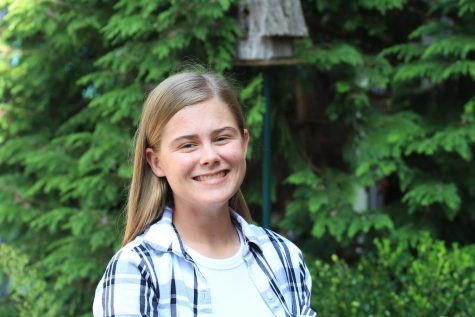 Isabella Rosette, Staff Writer
Hello, my name is Isabella Rosette! I am a senior and a staff writer for the 2020-21 school year. This is my second year on staff and I'm excited to be...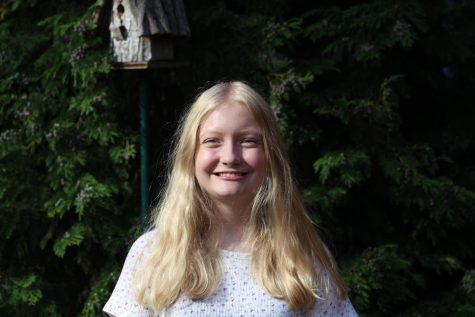 Sophia Ploucha, Editor In-Chief
I have been on The Viking Views staff for three years. I was previously an OP-ED Editor and Chief of Photo and Design. I love writing editorials, taking...