Let's Do Lunch
NCCS Food Services offer free meals, adapt to COVID policies
Lunch is on the house — literally — if the house is the United States Department of Agriculture [USDA]. U.S. Secretary of Agriculture Sonny Perdue announced in August the Department would allow summer meal program operators to extended free meals to children through Dec. 31. "As our nation reopens and people return to work, it remains critical our children continue to receive safe, healthy, and nutritious food," Purdue said in an Aug. 31 Department press release. "During the COVID-19 pandemic, USDA has provided an unprecedented amount of flexibilities to help schools feed kids through the school meal programs, and today, we are also extending summer meal program flexibilities for as long as we can, legally and financially. We appreciate the incredible efforts by our school food service professionals year in and year out, but this year we have an unprecedented situation. This extension of summer program authority will employ summer program sponsors to ensure meals are reaching all children — whether they are learning in the classroom or virtually — so they are fed and ready to learn, even in new and ever-changing learning environments." School Nutrition Association [SNA] President Reggie Ross, SNS, was also quoted in the August press release. "School Nutrition Association greatly appreciates USDA addressing the critical challenges shared by our members serving students on the front lines these first weeks of school," he said. "These waivers will allow school nutrition professionals to focus on nourishing hungry children for success, rather than scrambling to process paperwork and verify eligibility in the midst of a pandemic. We look forward to continuing our dialogue with USDA to ensure school meal programs are equipped to meet the future needs of America's students." Whether students prefer the Seventh Street Diner or the Etc. Etc. section, the cafeteria provides a place of relaxation for most Hoover students. Lunchtime allows them to take a period to unwind and socialize. In addition to the free meals provided by the USDA, there are also new COVID rules and regulations in place regarding food preparation. From the elementary schools to Hoover High, COVID-19 restrictions have changed the way students and teachers dine. NCCS Food Services Director Jill Lauter spoke of these new policies. "I think that the biggest change for you, the students, is that there is no self-serve for building your own meals," she said. "You'll also see more single-packaged items and no self-serve condiment tables." Although students are seeing changes from their point of view,
lunch ladies are used to excessive cleaning and sanitizing. "Because we are already food safety specialists we have always been diligent with sanitizing everything, washing our hands frequently, and food preparation safety," Lauter said. "The only real change for us [is] the staff is wearing face masks." For students, the lunchtime experience has changed dramatically, from having half of a period to sit in the commons and talk with a group of friends to spending a full period in the cafeteria or gym in tables of three and socially distanced. According to junior Matt Auman, the difference he notices the most is the seating, and of course, wearing a mask. "We are unable to sit close to our friends and we have to be evenly spaced out in the lunchroom," he said. "The second we finish our lunches have put our masks back on; being able to have a clear conversation with a large group of my friends [is what I miss the most about lunch pre-COVID]." While there are many changes, students and staff are doing what is necessary to stay safe. From the accommodations to the free meals, Lauter spoke about all the NCCS food service staff contributed over the summer months. North Canton City Schools provided meals to families across the district. Lauter loved being able to give back to the community and was proud to be able to provide this service. "We served 160,662 meals from March 16 to Aug. 18," she said. "That's an average of 717 children getting meals daily. We were not only feeding the children of our schools, we were supporting our community." With school now fully in session for few months, NCCS continues to provide free breakfast and lunch through December. Auman enjoys this, as do many NCCS students. "I don't have to worry about putting in money for my school lunches," he said. Free lunches also apply to students on an open lunch schedule, with prepackaged lunches being an option for carryout. Junior Brooke Genetin has open lunch this year. "I think the packaged lunches are great because I tend to run late every morning, so it's so much easier to just get a lunch at school," she said. "Bonus points because it's prepackaged, so I can grab it and leave." All in all, Lauter believes offering free lunches to all students is just another way to relieve some stress from those affected by the COVID-19 pandemic. "By offering free meals to all students, we can make sure that every one that is hungry eats," she said. "There are a lot of families struggling financially and the last thing parents need is the worry of their children being hungry."
About the Contributors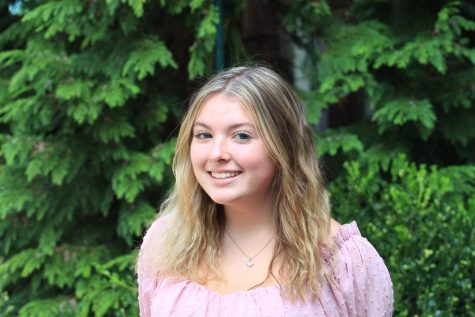 Alexis Spangler, Business Manager



Hi! I'm Alexis Spangler and I am thrilled to be the business manager this year! I am a junior and this will be my third year on staff. I am so excited...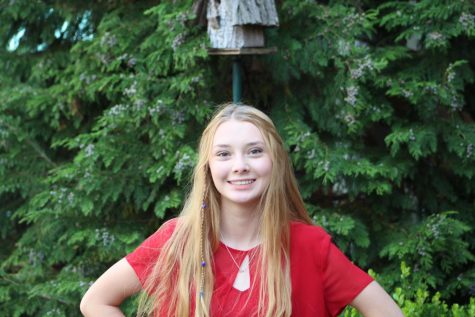 Mackenzie Clay, Staff Photographer
This is my first year on staff and I am excited to spend my sophomore year taking pictures for The Viking Views and getting to meet everyone on staff.