'Here We Go Brownies'
Cleveland, Ohio looked a lot different the last time the Browns won a playoff game. Instead of The Weeknd and Ariana Grande on Spotify or Apple Music, you were probably jamming out to Boyz II Men and TLC on your local radio station. Before Netflix and Hulu took over our lives, chances are you were at the movie theater catching the number one movie in America at the time, "Dumb and Dumber."
Before the Cavaliers went on to win the first championship in the city since 1964, the Cavs were led by an eighth-year point guard out of Georgia Tech named Mark Price. Before our baseball team went back and forth between lovable losers and World Series contenders, the Indians had their first winning season in 10 years in 1994.
But for the heart and soul of the city, the Browns, the last 30 years was virtually the same. Then, 20 losing seasons, a combined record of 106-246, 12 head coaches, 31 different starting quarterbacks, 12 general managers and even three owners, the Browns were officially the laughing stock of the NFL.
"The mistake on the lake," was a popular phrase. Cleveland fans were struggling. The Indians and Cavs had glimmers of hope, but nothing sustainable in the 2000s, then the 2010s rolled around. Lebron James left, came back and left again. Terry Francona would come in and eventually lead the Indians to five postseason appearances in his tenure. The Cavs and Indians gave the city a distraction from the pain the Browns would inflict. In 2016 alone, the Cavs ended a 52-year championship drought in the city after coming back from a three games to one deficit against the 73-9 Golden State Warriors, led by league MVP Stephen Curry.
The Indians went on to lead a championship push of their own. However, after a long and grueling rain delay and late game heroics from Rajai Davis in Game seven of the World Series, the Tribe unfortunately came up short in 10 innings against the Cubs 8-6 to give Chicago their first title in over a century.
Now, the focus was back on the Browns.
Between the annual head coach and general manager hunt and the upcoming draft, all eyes were on Berea. That April, the Browns would go on to select Myles Garrett with the number one overall pick. The team made a good pick. For the first time in our lifetime, they finally selected a guy that didn't turn out to be a bust. Then we went 0-16. The second time in NFL history a team finished with exactly zero wins.
But hey, we were making history, right?
Then the year after, the Browns took a chance on a Heisman trophy winner out of the University of Oklahoma named Baker Mayfield. Many experts questioned the pick as they thought he would turn into another Browns bust; however, Mayfield believed he would be the guy.
"If anyone can turn that franchise around, it'd be me," he said.
He did exactly that.
Through perseverance and dedication, Baker Mayfield started to change the culture in the locker room. It seemed as if the puzzle was about to be solved, but there was one more piece left to put in place: the head coach. Then came the Browns' knight in shining armor, Kevin Stefanski. The former Minnesota Vikings offensive coordinator had a good reputation, but Browns fans were skeptical, and rightfully so. Stefanski came in alongside a new general manager in Andrew Berry. The dynamic duo rocked the city, instantly flipping our culture and setting a winning standard around the franchise.
The 2020 season finally came around, and Browns fans were ecstatic. Some describe it as nostalgia, a flashback to their childhood, a feeling that hasn't been felt in 26 years, a feeling of hope. The Browns were in full force. Not only a shot at the playoffs were at stake, but a shot at the division title was in arms length — something we haven't done since 1989.
The city was long overdue for a playoff win, and Baker was here to deliver. The Browns made the playoffs. However, they unfortunately fell short of the division title as the Pittsburgh Steelers wound up winning the AFC North.
However, the team had a chance at their revenge as they would face off in the Wild Card round. The Browns came in as six point underdogs, ready to shock the world. A COVID-19 outbreak struck Berea, and unfortunately took out Stefanski, two assistant coaches, two starting cornerbacks and the longest tenured player on the Browns, left guard Joel Bitonio. The guy who deserved to be in the game the most unfortunately was not able to compete.
Nobody had the Browns winning this game after the outbreak, but then came a botched opening snap for the Steelers that led to a touchdown in the first 14 seconds of the game. That opening mishap gave the city of Cleveland hope and that was all the team needed. They wound up pouring it on as they ended the first quarter with a score of 28-0. The team once again made history, but this time for the most points scored in a first quarter in an NFL playoff game.
That kind of history we want to set.
After a late game push, the Steelers made it a close game. However, the late heroics were not enough as the Browns went on to secure their first win in 26 years. The Browns are back. n
About the Writers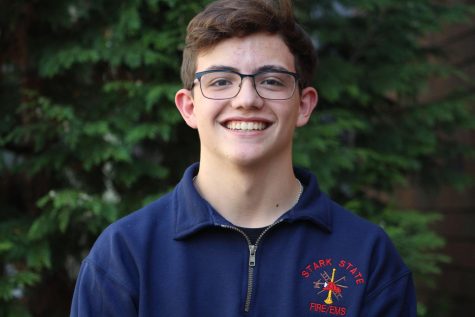 Kyle Capozzi, Managing Editor
This is my third year on staff and I am happy to be here. I was a sports editor last year and I am now a managing editor and I cannot wait to see what...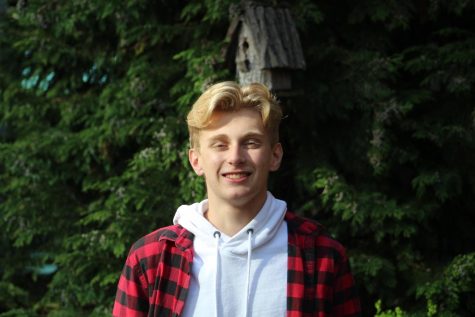 Matt Kiraly, Chief Sports Editor





Hey! My name is Matt Kiraly and I'm the co-chief sports editor for The Viking Views. I'm also a part of NCTV and am a P.A. Announcer for a bunch...