Voices in Treble
Vocal music adjusts to new COVID-19 regulations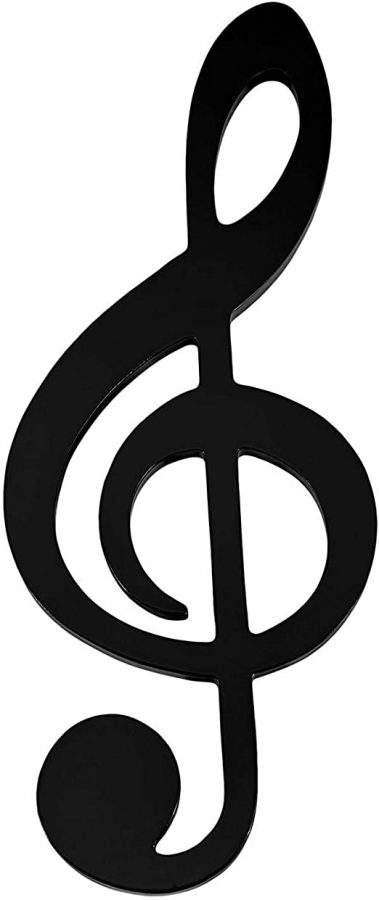 As Hoover High School returned back to school in what is looking to be the new normal thanks to COVID-19, the Hoover Vocal Music Association [HVMA] and all its choirs have had some major changes.
One of the biggest changes coming to the choir is the welcoming of long-term sub for the high school, Miss Amanda Medley.
"It is crazy to be back in Hoover High School, my alma mater," she said. "The vocal music department here shaped my professional future and a lot of who I am. I know how important choir was in my life, and I am honored to be trusted to pass on the gift of vocal music to the students of Hoover High School. I am excited to think outside of the traditional choir box and provide the most positive musical experience possible in this difficult time."
Choir is also looking different this year as it's not exactly choir in the traditional sense. The Hoover choirs are not allowed to sing in class [at the time of publication] this due to current COVID-19 regulations, so Medley has come up with a creative and fun solution to teach her class.
"This first nine weeks the vocal music department has chosen to focus on assignments and lessons that build solid musical skills in each choir member," she said. "Students have been learning about score study and music theory [rhythm, solfege and intervals] building skills so that each choir member can be a strong sight-reader. The students have been assigned an English Art Song Solo project."
Choir is also looking different at the middle school, whose choirs are all directed by Mrs. Jennifer Roden. Since the middle school program is now a blended program with the high school, providing a seamless transition between the middle and high school choirs, the middle school is doing much of the same work as the high school.
"My students are singing, with precautions," Roden said. "We are spaced far enough away and wearing our masks. The class is balanced between singing and non-singing activities. Each class begins with warm-ups. Ear training follows with interval training. That is followed by a choir piece we are working on. I have parts singing by themselves and at times we all sing together. Then we do a non-singing activity working in the packet Mrs. Whitesmith and I created, followed by singing either their art song or another choir piece."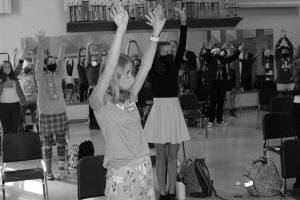 Hoover students are also feeling the effects of COVID-19 regulations, especially in the fact that they're not able to sing right now. One such student is senior Madison Breley, who is also president of the Hoover High School Choir Board.
"I am very sad that we are not able to sing in choir," she said. "Choir and singing has been such a huge part of my life for as long as I can remember, so it is especially strange to sit in the choir room and not be allowed to sing. I know for a lot of people, including myself, singing has become an outlet, so it is difficult to not be allowed to do something you love.
Another student feeling the effects of not being able to sing this year is senior James Kelly.
"It is disappointing that we aren't able to sing, especially considering that's what choir is for; however, I understand why it's necessary," he said.
But wherever this year may lead, students and staff remain optimistic the choir will be able to sing their hearts out later in the year.
"I am very hopeful that we will be able to sing later in the year," Medley said. "I have been working with HVMA on more safety precautions we can put in place for students so that it will be safer to sing together. Even with these extra precautions choir will still look very different than it has in the past, but it is my desire and goal that we can sing together, as long as it can happen safely in line with regulations and recommendations from experts."