Hoover vs. COVID
The mass quarantine is over — and we are all glad to be back to school.
However, with coming back, there are many different rules we have to follow to stay safe and healthy during the pandemic. For example, in the school building, most hallways and all staircases are one-way traffic [A, B, C, D, AA, BB, CC, DD and all of the basement hallways]. The hallways with two-way traffic [E, F, G, H, J, K, L and M ] are split to ensure proper social distancing. It actually works a little bit better than it did in the past.
Another rule is that students, staff and visitors must wear a mask to enter the building. If students forget a mask at home, they must go home and get one, or a parent can bring one to them. It's simple: No mask, no entry.
Backpacks — for years, many students wanted the permittance of carrying backpacks throughout the school day. With lockers not in use as much as they used to be due to congregating concerns, students are permitted to wear their backpacks and keep them with them all day. However, lockers are permitted before and after lunch as well as before and after school.
If leaving the classroom, many students have to scan a QR code and fill out a Google Form of where they are going. This becomes their pass. When the student returns, he or she must re-scan the code and fill out the same Google Form, entering in that they are back. There are, however, the traditional orange passes still used around the building.
Seats in classrooms are more distanced for the purpose of social distancing. Lunches are split up into different locations in the buildings. From the commons to the auxiliary gym, students are seated at tables with three chairs, each distanced from each other. The seat they chose on the first day is the seat that they will sit in for the rest of the year, or until social distancing rules clear up. All of these rules are in motion because of contact tracing, and they reflect the governor's orders. Despite the new rules and regulations, there are positives one may find.
Masks — masks serve as a protective barrier to stay safe during this seemingly never-ending pandemic in that they prevent the spread of germs. One of the biggest annoyances with masks, other than not being able to breath as easily as we used to, is that we cannot see people's facial expressions and features. Although the masks are restraining us in a sense, they are in fact protecting us, so we will have to live with it.
That does not mean the masks cannot reflect our personalities, and some people have decided to take advantage of it, expressing themselves through their masks. One of those people is Sonia Smith-Kang, founder of Mixed Up Clothing, Inc. She is making her family and others CDC-approved masks with colorful patterns and logos and does online tutorials on how to make these masks to spice up the boring pieces of cloth we have to wear every day.
"Kids don't want to walk around with a mask on their face, so why not make them fun? And, honestly, for adults too," Smith-Kang said on the television show, Today.
It's not just masks, though. People are expressing their personalities without touching the masks. For example, people are making eye make-up tutorials just for the masked-up look. People say that the eyes are the window to the soul, so why not make them pop?
Creativity through clothing is another way people are expressing themselves with masks on. Everyone is always wearing clothes that represent themselves and what they stand for, but especially these days. We are wearing clothes that do not just express our beliefs but our personalities as well. All in all, there are many different ways to show who we are, even with masks on.
We may not like it, but we need to keep them on to get through this virus as safely and as healthily as possible. If we are going to be wearing these for a while longer, we may as well take control of it and make it our own. These rules and regulations can be annoying at times, but for right now, it is what we have to do to stay safe, healthy and open. So do your part. Follow the rules. Keep us open.
About the Contributors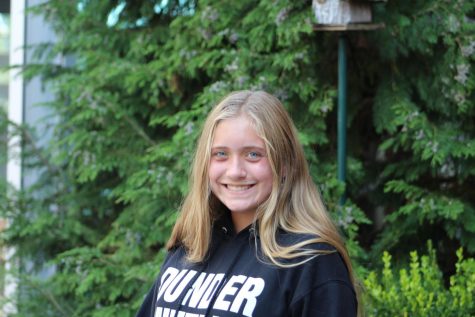 Madeline Griffith, Staff Writer
I'm a freshman at Hoover. I absolutely love to write and I'm glad I'm a part of Newspaper this year.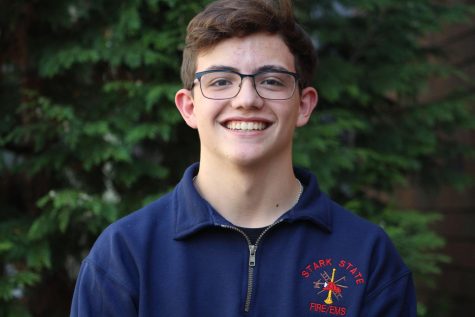 Kyle Capozzi, Managing Editor
This is my third year on staff and I am happy to be here. I was a sports editor last year and I am now a managing editor and I cannot wait to see what...