Altered Athletics
Sports programs make adjustments per COVID-19 regulations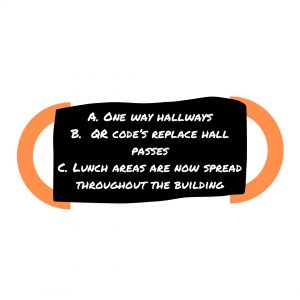 This year has been strange in every sort of way for everyone. Some people that were affected by the virus in a much different way than others were ultimately the student athletes. Many games have been canceled, teams shut down and schedules were altered as a result of all the regulations put in place.
Hoover cross country coach Mr. David Neitzelt is one of the many coaches that has experienced the effects of these mandates with his team this year.
"We had two meets get canceled and we've had one limit the number of runners we can bring [varsity only]," he said. "We are actually trying to host a tri-meet if we can to piece a race together that we lost."
Many of the coaches are scrambling to get something together so that their athletes can have a somewhat normal season. Halle Ellis, a sophomore on the Hoover golf team, was directly affected by the regulations this year.
"We did have multiple tournaments canceled this year," she said. "However, we were able to schedule more so we still reached the maximum number of events we're allowed to play in."
She was very disappointed having some of these tournaments canceled.
"Typically, we would have two or three overnight trips during the season and these were some of my favorite tournaments to play in because it gave the team time to be together where we could just hang out and not think about golf the whole time," she said.
Many do not realize how this virus is truly affecting how all the teams have to do things. Before every practice and game there are things that the coaches and athletes are required to do in correlation with the guidelines of the Stark County Health Department.
"At practice, we begin by asking athletes if they have any symptoms," Neitzelt said. "We are a little lucky that everything we do is outside, so we mainly focus on keeping six feet apart at all times."
There are similar changes with golf as well.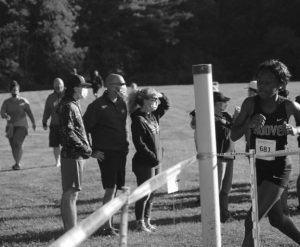 "When we get together as a group to talk, we have to wear masks," Ellis said. "We also have to get our temperatures taken often and have to be cleared by a doctor before returning if we exhibit any symptoms."
There are even changes with how each team is to be transported to their events.
"There are assigned seats [on buses] based on different small running groups," Neitzelt said.
There are many changes with transportation for golf as well.
" In the past, we've typically taken a van as much as possible," Ellis said. "However, with COVID, we are now taking a bus as much as possible."
Along with the different forms of transportation, there are also more rules the teams must follow.
"The rules that go along with this are wearing masks, having the windows down and there is no one sitting in the seats directly across, behind or in front of you so that you are socially distanced," she said.
Both of these sports, cross country and golf, have been deemed non-contact sports. This helps both sports in a sense because they would have way more mandates had they been contact sports.
"Being a non-contact sport definitely helps the certainty of our season a bit," Ellis said. "It also decreases our chances of spreading COVID through the team if someone were to get it."
Mr. Tim Walker, Hoover's Athletic Director, oversees many things having to do with the sports and the regulations this year. He mentions how some of the regulations vary per sport.
"The size of the venue matters, how many fixed seats we have in particular," he said. "With non-contact sports like golf and tennis, obviously there's not so many restrictions as there are in the contact sports."
Mandates were put into place by the governor this year due to the virus, and not much was left up to each individual school for things that are sports related.
"There wasn't really a whole lot left up to each individual school," Walker said. "It was more a matter of taking the governor's order and applying it to our stadiums and venues and then moving forward."
If someone were to get symptoms of the virus on a team, there are even more precautions that each team has to follow as well.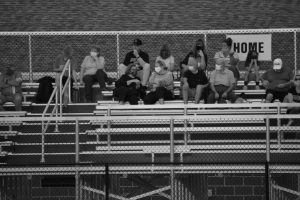 "If someone has symptoms, they go home immediately, and then they have to be released by a medical doctor before they can return," Walker said. "A single symptom in athletics could mean that you have to have a doctor's note to return."
Walker faced many challenges working with all the teams this year while following all the mandates. It was hard to get a lot of things done due to everything going on.
"Everything we did takes more time and has more considerations than you normally would," he said. "I have a saying right now that 'normal is really hard' and that's just the way it feels."
Walker expands on the new changes and believes everything is about headspace and how much people are willing to change.
"That [for] everything we would normally do, it takes more preparation, it takes more questions and more things that you have to go through with student athletes; everything just takes more time," he said.