Maintaining Mental Health
National Suicide Prevention Month observed in September
Compelling sadness and overwhelming anxiety; pressing emotions compiled within the small confines of a single person — this alone can seem too much to bear, not to mention the unavoidable presence of COVID-19 and the isolation it brings.
There is hope.
September is the month recognized as National Suicide Prevention Month, advocating to raise mental health awareness.
Many people struggle with depression, anxiety and sometimes suicidal thoughts on a day-to-day basis, the severity of the matter requiring attention from everyone. In addition to recognizing signs, one thing everyone can do is be kind to others.
"Always be nice," junior Isabelle Warburton said. "I know that people tease their friends, but always make sure that your friends know that you care."
With kindness comes the ability to change a person's day around, and with that comes the opportunity for them to see the light in things. The darkness of COVID-19 emerged and became the most prominent issue throughout the world; it confused, angered, and isolated a lot of people.
The Hoover Guidance Department discussed some ways to help through this pandemic.
"Self-care, awareness of your feelings — recognizing when subconscious feelings are affecting daily behaviors, finding ways to connect in a safe way, and making a plan for what makes you comfortable — setting boundaries."
In a spring 2020 article in The Viking Views concerning coping mechanisms, Hoover psychologist Mr. Steve Fricke also offered some advice.
"Create healthy daily routines," he said. "Get a good night's sleep. Take a break from the news. Take walks, go on a bike rides, etc."
Coping can be hard, especially when one feels unseen and as if no one cares about the problems faced. That is why people absolutely need to do their part to help promote awareness.
It's as simple as one, two, three.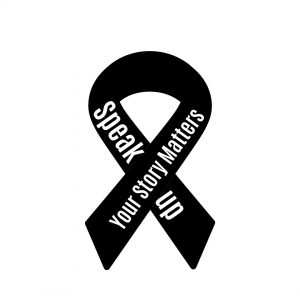 "Being aware that everyone is going through something, and suicidal thoughts are more prevalent than we believe is the first big step," Warburton said. "Talking about it, taking time out of your day to volunteer, or donate to organizations that work towards suicide
prevention, and just being a kind person to everyone you meet is so critical, especially now during a pandemic."
Even with these options to raise awareness and help others, some feeling those emotions and thinking those thoughts may still have a hard time talking to friends and family members or even trusted adults when things get rough.
There is still hope; there is still someone to listen.
In addition to the COVID CareLline, "after 8 p.m., the CareLine will forward to the National Suicide Prevention Helpline, allowing those calling to have access to someone 24 hours/day," Fricke said.
This makes it easy for those struggling to get into contact with someone and address their feelings in hopes of improving their mental health.
There is also the Say Something Anonymous Reporting System, which helps people recognize the signs and signals of at-risk behaviors, take every signal or sign seriously, and encourages people to act to get help from a trusted adult. Students may also report anonymously through the SS-ARS 24/7 Crisis Center, mobile app or website.
Communities, friends, and family must look out for each other. As important as it is to be kind to others, it is just as important to acknowledge those encompassing us and their struggles. No one is insignificant and no one should have to feel that way. Everyone is valued, everyone is seen, and most importantly, everyone is loved. There is hope.