Cheering at a Distance
Fewer fans in stands does not mean less support for athletics
As Hoover gears up for another successful school year, fall sports are doing the same. While many athletes were eager to get back to the sports they love, their return to the field will bring with it many new changes brought on by COVID-19. One of the largest changes is the limited number of fans that are able to attend games and matches. The fewer number of spectators has also led to a change in the atmosphere of the games. Senior varsity soccer player Julie Dunlap gave her opinion on the new changes. "Only having four tickets was such a hard thing for me personally because I have parents who are both remarried," she said. "All four of my parents are so supportive, so they obviously got my four tickets. The tough part was that I also have three little siblings that have always watched me play." Dunlap acknowledged how supportive the underclassmen players were when it came to Senior Night. "For senior night, it was a really special thing because all the underclassmen gave most of their tickets to the seniors so we could have everyone we wanted there to watch us," she said. "That was such a special thing that I will forever be grateful for." While Dunlap has felt the effects of having fewer fans at games, she acknowledges that the team is determined and ready to play their best at all times, no matter the circumstances. "There are a lot less people at our games," she said. "At first, it was so weird because there were so many stands and it looked like barely anyone was there. Honestly, although it is sad the stands are somewhat empty, fans don't affect how we play. We go out there and play our game no matter what." Dunlap is grateful for the opportunity to have her senior season, pandemic limitations and all. "I pictured that the stands would be full, especially because we have such a big senior class," she said. "I never pictured that we would be playing in front of only some fans. However, all things considered, I am just so happy that I am able to play the game I love for one last year with the girls I have been playing with for most of my life. I am very proud of what we have and continue to accomplish at every game. Senior Yanni Volas has been playing football since fifth grade and has loved the sport since he started. He has also felt the effects of the new Coronavirus game attendance protocol. "There is a big difference from before," he said. "At each game, home and away stands were packed. The roar of the crowd for us to go out and play football was like no other. Now, our home stands are filled with a decent amount of fans, but not as much as before. The one thing that has taken a toll on the team is not having the energy from the student section. They provide so much energy and support that our team feeds on." The amount of tickets given to football players is similar to the system used for soccer players.
"We are allowed to have four tickets for family at each home game and two tickets at each away game," Volas said. "Then if there are any leftover, the booster club will decide on an amount of tickets we are allowed to have for our classmates." In regard to how the new policies have affected the team's performance, Volas recognizes that while packed stands are definitely preferred, the team will play their best no matter what. "I wouldn't necessarily say that it has hindered mine or the team's performance," he said. "Although, having a big crowd is something that just adds so much to the high school football experience. It is more fun for the players, coaches, students, and community." This season has turned out to be very different from Volas' idea of his senior season, but he realizes how lucky the team is to have a season at all. "I imagined my senior season to be like normal," he said. "Not being able to play a normal season [is not ideal], plain and simple. But the fact that we were given the opportunity to even have a season is something my teammates and I are very thankful for. We work hard every practice, play our games with heart, and attack every play like it is our last because we never know when that might be."
About the Contributors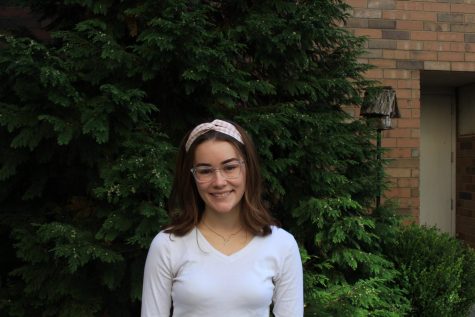 Grace Lenneman, Scene Editor
I am a junior and this is my first year on staff. I am looking forward to being apart of the newspaper family this year!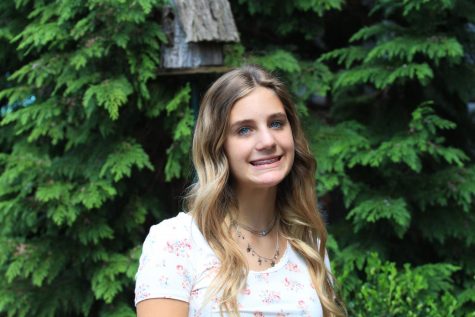 Savannah Carroll, Chief Of Features



Hi! My name is Savannah Carroll. I play softball and I am a sophomore. It is my second year on staff and I am Chief of Features. I am very excited...