Safety Protocol
Local businessman offers insight regarding procedure
GE Healthcare is a manufacturing company that produces healthcare products and MRI machines. They are considered essential because they produce healthcare materials. GE Healthcare is taking the best precautions considering the COVID-19 crisis.
Mr. Michael Mask, a Production Manager who works at GE, talks about how things have changed since COVID-19.
"Now since the Governor has declared everything to be shut down, my work has made it where I work three days at the plant, and three days at home. When I am at home I use email and my phone and use online conference calls," he said.
GE is taking the right and careful precautions to help stop the spread of COVID-19 while also keeping their employees safe and healthy. Mask goes in depth on the procedure.
"All employees pull in their car to a medical tent to take their temperatures. They are given a ticket to enter the plant if they pass, or if they fail they are sent home and call their nurse for further instructions," he said. "When they enter the plant with their ticket, they are given a mask and gloves to wear."  ♦
About the Writer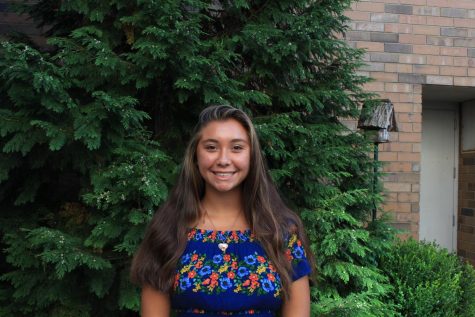 Faith Mask, Staff Writer
I am a junior. This is my first year on staff. I'm excited to start being a part of The Viking Views because I like writing about fun and entertaining...