Moving Forward
Seniors discuss remote learning, canceled events, and the next step
Unlike most seniors in high school who have their whole senior year including graduation, prom, and many other school events as a rite of passage, the Class of 2020 will not get to experience that. Due to the world pandemic, the coronavirus or COVID-19, seniors will never experience what it's like to finish out their senior year. Although they can't physically be at the high school, many seniors are attending online school where they are assigned to school work.
Enter remote learning.
Senior Mackenzie Hennagin said while learning digitally is frustrating at times, she is trying to stay positive.
"I believe it will be very beneficial to me next year since I will be more responsible for my own school work in college," she said.
Remote learning is a very big change for people who have been attending school their entire lives, according to senior Drew Harder.
"I definitely would rather be in school doing my work," he said.
Even though it was a shortened traditional school year for the Class of 2020, they did make some good memories, including senior Landen Rose.
"My best memory from my senior year came from my basketball season," he said. "Beating Jackson on their home court was awesome, and I will never forget it."
While Rose was fortunate in completing his season, the spring sports athletes were not as fortunate. OHSAA [Ohio High School Athletic Association] canceled all team spring sports April 21. It is hard to express the feeling of non-closure in ending such an important year so abruptly.
Senior Catherine Kish expressed her thoughts.
"I am extremely sad my senior year is ending like this," she said. "As a senior, there are so many fun events at the end of the year that we have been looking forward to since the start of high school and now those are just taken away from us. It is a lot to process, but I understand why everything has to be done like this."
Graduation is a big part of senior year, even though the Class of 2020 will not have a traditional ceremony, along with prom, Hoover is doing everything they can to make the best out of the situation. In the midst of this disappoint, one thing that remains is the tremendous amount of friendship which has grown throughout the years.
"I will miss seeing the people that I used to see everyday. I am going to miss the people. Some people will continue to be in my life, while others won't," Rose said. ♦
About the Writer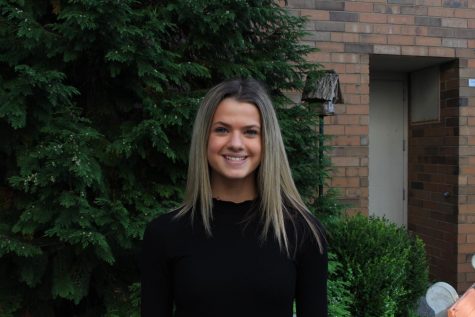 Lily VanNostran, Circulation Manager
I am so happy to be on the newspaper for my second year. I love writing and getting involved in all the activities and clubs here. I can't wait for a great...