'A Quarantined Life'
The family that sings together, stays together.
For some, the sheltering-in-place guidelines and quarantine has led families to become a lot closer because of all the quality time they can now share. North Canton's VanNatta family is the a picture perfect example. This musically-driven family has been a major part of North Canton's choirs, plays, and musicals throughout the years. Their dedicated involvement in anything performance-related persuaded them to take their talents to social media, in creating an original song and quarantine parody of the "Newsies" song, "Carrying the Banner." Siblings Corrie, 20; Cole, 18; Cade, 16; Cam, 14, and Caleigh, 12 brainstormed, wrote, recorded and posted the song on YouTube in April.
Hoover sophomore Cade VanNatta spoke on what inspired the creation of this parody.
"My mom was the real inspiration behind the creating and filming of this parody," he said. "A bunch of her friends were begging us to create a song and post it on Facebook because they all know how much performance means to my entire family."
Working so close alongside one's family can present obstacles along the way, but for the VanNatta family, the filming of this parody had anything but challenges.
"Working and filming a parody like this with my family was so much fun," Cade said. "We all got really into it and excited while filming, making it feel nothing like a job or chore."
Although all members of the VanNatta family individually have so much talent, collaborating inspired them all the more.
"I really enjoy performing alongside my family because we can all work together and bounce ideas off of each other," Cade said.
Not long after Mrs. VanNatta posted the video to her Facebook page, it instantly went viral.
"I was extremely blown away when I realized how many people saw, shared, and liked our video," Cade said. "There was one day when almost no work was done because we were all freaking out and couldn't stop re-watching the parody."
The pandemic has taught the world a life lesson. Don't take anything for granted, and always keep the ones you love most closest to heart. "A Quarantined Life" captures the true essence of staying positive during this pandemic and observing Ohio's guidelines. During this trying time, "A Quarantined Life," really resonates in our heads and hearts.
"Newsies" Broadway star Jeremy Jordan posted the VanNatta video to his Facebook page.
"Brilliant," he wrote. ♦
About the Contributor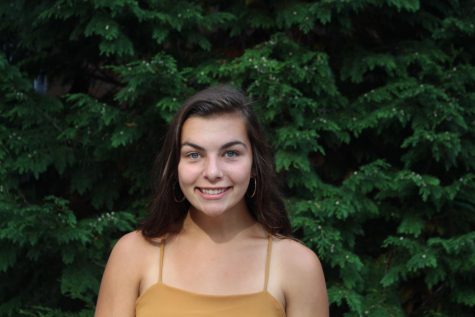 Torri Paveloi, Chief Focus Editor
This is my second year on staff. I have a huge passion for writing and love photography. I am looking forward to an exciting year on staff!