Excelling in Every Way
HHS Class of 2020 celebrates accomplishments in academics, arts and athletics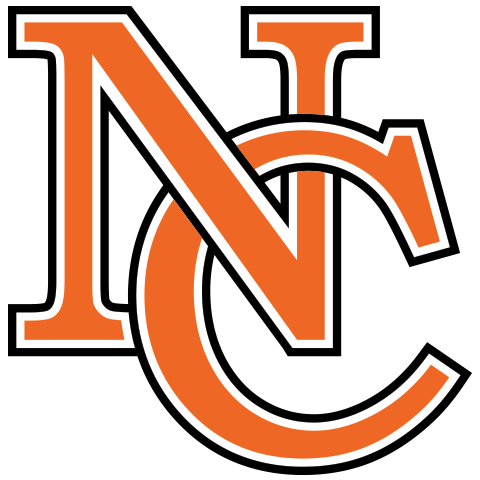 From the time the members were young, it has been apparent that the Class of 2020 has something special about it. While every class has something unique about it, few are truly exceptional in every major realm of high school. The Class of 2020 has gone above and beyond in academics, the arts and athletics.
Many individuals and groups from the class have made significant academic accomplishments in their time at Hoover High School. Hoover senior Sarah Kocher commented on some of these achievements.
"As a class, we hold the accomplishment of having the largest number of Summa Scholars yet in Hoover history," she said. "Our Academic Challenge team won the Federal League this year and qualified for Regionals. We have several AP Scholars, AP Scholars with Distinction and AP Scholars with Honors. I also know we have not one, but two students headed toward Ivy League colleges. And on top of all that, our grade has proven itself to be determined and hardy, still working hard to finish our year strong, even if it has to be remotely."
Jaideep Seth, another Hoover senior, additionally mentioned those who performed outstandingly on the PSAT and those honored in the local newspaper. 
"Our class as a whole has produced three National Merit Commended Scholars [in addition to] a National Merit Finalist," he said. "We have also had three students selected for the Repository's Teen of the Month award."
These standards of excellence have influenced Seth's plans for the future.
"Excellence in academics is something that I believe has driven my passion," Seth said. "I have become interested in both the sciences and humanities throughout high school, and this is the reason that I will be continuing to study both in college. Hopefully, this excellence will guide my passions far into my career."
Kocher is also looking ahead to how her experiences in academics will help her.
"I think excellence in the academic area is most beneficial in the idea that students who have met their goals academically have the discipline and drive to keep pushing themselves further and further academically until they reach their full potential," she said.
Moving on to the arts, the Class of 2020 has been exemplary in visual arts, media arts, and music. Seniors Elyce Enrique, the head drum major for the marching band for the last two years, and Elyssa Allen, first chair viola for the orchestra, discussed the feats of the music department.
"There are so many talented and strong instrumentalists and vocalists who will leave a mark on these programs for years to come," Enrique said. "Each ensemble has achieved great accomplishments, including many 'firsts,' that were memorable."
She went on to specifically mention some of these "firsts."
"In marching band, we received our first ever superior rating at State Marching Band Finals our freshman year, as well as the past two years." Enrique said. "Our orchestra is always improving, and they received straight superior ratings this year."
This was the first year the orchestra achieved this while competing in Class A. Without the committed involvement that Allen came to bring up, such achievements would not be possible.
"So many people are involved in orchestra, choir, band and art both inside and out of school," Allen said. "So many people in our grade take lessons to better themselves, practice at home and take part in other groups relating to their craft."
Both Enrique and Allen also made mention of the choral department and the musicals that have been put on.
"Our choral department has grown tremendously, too, and they have put on some of the most memorable musicals the past few years," Enrique said.
Enrique was part of the pit orchestra for "Newsies," the musical for this year, and Allen was dazzled by the performance of the leads.
Because of the superiority of the Hoover music programs and the multitude of talented individuals, some students are pursuing musical degrees in college. These students include, but are not limited to, Enrique and Allen.
"I was accepted into the flute studio at the University of Akron where I will study music education," Enrique said. "Zoe Spicer was accepted in the vocal studio at Cleveland State University to study music therapy, and Elyssa Allen will be majoring in viola performance. Aaliyah Kinnard will also be minoring in music next year."
In addition to the music ones, there are some lessons that will stick with Enrique beyond high school.
"We always strive to give nothing less than our best possible performance," she said, "and being in band has taught me integrity, accountability, responsibility, and so much more.".
Senior Sefra Protch has been more involved in the visual arts department. She pointed out some of the successes Hoover's Class of 2020 has had in that area.
"In our art department, we've entered a few art shows and activities and come out with great results, including the Cleveland Clinic eXpressions art show, Scholastics and our own art gallery, Studio 525," Protch said. "My art classmates work hard and push through to finish projects with a great outcome no matter how stressful everything is."
Though Protch is unsure if she will continue in art, she knows she wants to do something that will allow her creative freedom. Other Hoover students in the art department are going after degrees in art or related fields.
Heading over to the courts, fields, lanes and pools, Hoover's Class of 2020 has also been exceptional in athletics. Senior Kelsey Kinsley, who plays basketball and participates in track and field, spoke to some team and individual triumphs.
"In basketball, our team defeated a top-ranked Jackson in the district semifinals to advance to the district final game," she said. "That team was led by Jordan Miller, Peyton Davis and me. Peyton also went on to receive many honors like Federal League Player of the Year, District Player of the Year and all-state honors for the second year in a row."
She also reflected on some personal conquests.
"In my junior year of track, I was humbled to receive honors including First Team All Federal League, District Champion, Stark County Champion, Regional Runner-Up and placed seventh in the state overall," she said. "I'm truly honored to represent the Class of 2020 as well as Hoover."
Chris O'Connor, a four-year varsity letterman and captain of the swim team, has also been impressed by the performance of Hoover teams and individuals from the Class of 2020.
"Growing up in North Canton, I have participated in everything from baseball, to tennis, to swimming," he said. "Seeing the kids in my grade mature and accomplish goals while improving along the way is an accomplishment in and of itself. Nearly twenty students in the Class of 2020 have signed National Letters of Intent to continue their athletic pursuits at the collegiate level, which is a very impressive number given the size of our class."
He went on to elaborate on some more specific victories.
"From what I've seen over the past four years, Adam Griguolo, Drew Johnson, Trent Graham, Chase Columber, Ben Wyatt and others have all made key contributions to the football team," O'Connor said. "Runners such as Jacob Wood, Ryan Christensen, Josh Fiorentino and others have helped the cross country team win the federal league and place second in the district. Laurel Utterback placed 4th in the state in tennis singles her senior year and signed with Bucknell University. The boys soccer team won districts two years in a row with strong senior leaders like Pedro Tula, Alex McCoy, Joey O'Leary, and many more.
As a member of the swim team, O'Connor was especially privy to their accomplishments.
"In the winter, senior swimmers such as Trent Napholz, Jim Evans, Jacob Mitchell and myself helped Hoover's relays in the OHSAA State Championship Meet in February of our senior year," he said. "The boys swim team won districts two consecutive years in a row, which marked our first district title in 30 years. The senior swimmers have also earned three Federal League titles during their high school careers."
Even though the spring athletes were not able to show off their talents this year, O'Connor believes that does not discount from their previous achievements.
"Kelsey Kinsley has qualified for the state tournament in track and field, Jacob Wood earned Federal League titles three years in a row for tennis and Jordan Miller helped lead the girls lacrosse team and is continuing her lacrosse career at Youngstown State," he said.
These athletes who were the first to come to mind for O'Connor are just some of the many stellar ones coming out of the Hoover Class of 2020. Kinsley finds this to be quite the achievement by the class.
"Many people in the class of 2020 have committed to play collegiately, which is a hard thing to do," she said. "There is a lot of work and dedication that needs to be put in to be able to achieve something like that."
Kinsley and O'Connor are just two of these athletes, attending Ashland University and the University of Alabama, respectively.
Kocher, Seth, Enrique, Allen, Protch, Kinsley and O'Connor did not limit their high school experience to the area that they commented on. Kocher participated in track and field and was a two-time varsity letterman in cross country. She was also part of the Hoover production of "Newsies," did many shows at the North Canton Playhouse and completed many design projects for the school through the Interactive Media program. Seth was involved in varsity baseball and played the violin in the orchestra. Enrique, Allen, Kinsley and O'Connor all participated in AP classes and NHS, and Enrique, Allen and O'Connor were honored as Summa Scholars. Enrique also played varsity lacrosse for all four years of high school. Protch was on the bowling team for all of high school and lettered twice. 
These students and many others exemplify the idea that the Class of 2020 is a cohesive group. Members share in each other's victories, and most come from more than one area of interest. Every student is different, and some possess a multitude of talents, so they do not let one label define them or restrict their activities. Not only do they show excellence in one of the aforementioned areas but often have a passion for multiple.
"I feel like the class of 2020 is a strong and hard-working group of students," Protch said. "The students work so hard to express their love for what they're doing, and it shows every time. [It is] something I really appreciate, and I'm sure I share that feeling with most. Even though our year was cut short, we still accomplished so much in not only this year but the years prior." ♦
Studio 525: "A Virtual Sensation" https://www.facebook.com/Studio525HooverHighSchool/
Hoover Sports (including an encouraging video to athletes from Hoover Hall of Fame member Mr. Gordan Knisely): https://hoovervikings.com/