'Say Something,' Security Paramount at Hoover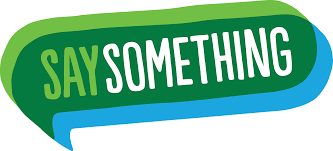 While these two most recent events did not happen at schools, it is still a possibility that any school in the North Canton City School District could be put into one of these situations at any moment. Hoover High School has taken many precautions to make sure that the students stay safe.
"We continue to have a tremendous working relationship with North Canton safety forces, especially the [Student Resource Officers]," Hoover Principal Mr. Eric Bornstine said. "Ultimately, school administration reviews various situations that occur during a school year to determine how best to address the situation now and in the future."
Bornstine and the rest of Hoover administration work hard to have a good working relationship with all of the schools' SROs to make sure to terminate any potential situations with as little people hearing about it as possible.
"A few of the most effective items to assist with school safety as a student are to say something if you have a concern, to not open a locked exterior school door for anyone including another student and follow the direction of staff members," Bornstine said.
The student body is the biggest resource for the administration to use because the students are the ones who are around all of the words and other students all of the time. No matter what grade you are in, you can always use the free mobile app and help center called Say Something.
"The Say Something reporting system allows someone to share a concern anonymously so there should be no concern about reporting," Bornstine said. "The system allows all of them to work together towards a safe and secure environment."
Officer Mike Ataya is one of the School Resource Officers for North Canton City Schools.
"A lot of people do want to say stuff but they are afraid to actually say stuff," Ataya said. "People tell me all of the time 'I don't want to be the one who told somebody' or necessarily be the snitch, but they also don't want to see something bad happen. It being an anonymous tip line, it has helped because we have gotten people the medical help or the mental help they need."
Say Something is a site that makes sure that any student who does not want to be the snitch but know they need to let the administration know that there is a specific student or the school as a whole is in trouble.
"Depending on where I am at, I may have to drop everything I am doing to handle that situation," Ataya said. "Nobody really knows about the tips that come in other than me and the other officers that are involved with it as well as the school administration."
While it is up to the students to make sure they report the tips, it is up to the SROs and the administration to make sure that all of the safety and regulations are in place to keep Hoover running safely and well.
"School security ranks at the same level as student academic progress and achievement," Bornstine said.
About the Writer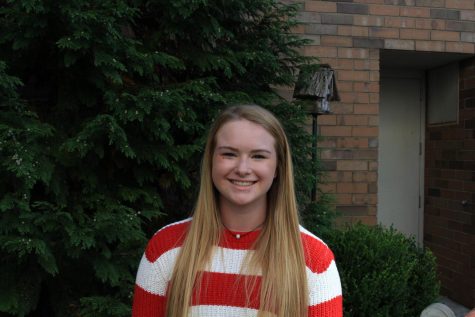 Jamie Goldman, Editor in Chief
Hi! I'm Jamie! I am an Editor in Chief for The Viking Views. My first three years on staff I was Chief Sports editor. I love to write and share the facts...